New Members
PAVE International
TRB Award
PAVE Gift Guide
Ohio Workshop
Inclusive Design Challenge
FMCSA workshop
Dec 1
PAVE virtual panel: "Auto Meets Chips"
Dec 8
PAVE virtual panel: Consumer confidence poll with J.D. Power and MIT
Dec 10
PAVE Board of Directors meeting
This fall, PAVE members created a video called "Driver Stories" to highlight the use of automated technologies that are transforming freight and trucking — and the people behind this transformation.  The video brings to life the world of AV trucking from the perspective of those who know it best: the truckers who are working to make the technology a reality.
From the Executive Director
As the end of 2021 nears, we wanted to share a roundup of some of PAVE's activities from this year. We'll have a more thorough account of 2021 in our annual report, which will be released in early January.
We also wanted to share some of our exciting plans on the horizon for 2022, including launching international chapters of PAVE, continuation of our popular virtual panels, new opportunities with public sector entities, and (hopefully) getting back on the road to enjoy in-person events. We hope to see you all on the road in 2022!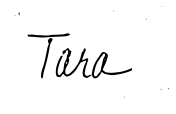 New Members
We have been excited to welcome 21 new members to PAVE so far in 2021. Click on the links below to read more about these organizations.
PAVE International
Early in 2022, PAVE will launch sister organizations in Canada and Europe to help spread AV education globally. Both organizations will carry on PAVE's mission to provide fact-based AV education while addressing the unique education challenges of their communities.
PAVE Europe issued a call for Founding Members at the IAA Mobility conference in September. The group plans to officially launch in early 2022.
Additionally, a PAVE Canada chapter will launch in 2022 with support from a road safety grant from Transport Canada. The grant will fund a Canadian public opinion survey of attitudes toward automated vehicle technologies, as well as a public education campaign to address any gaps in knowledge.
TRB Communications Award
PAVE was excited to be selected as a winner of the Transportation Research Board's "John and Jane Q. Public Communications Contest." The contest honors successful communications campaigns that speak to the public about new and emerging technologies in transportation.
PAVE was selected for its series of weekly virtual panels, launched at the start of the pandemic, that cover all aspects of the AV ecosystem. To date, the panels have drawn nearly 13,000 registrants and an additional 19,000 views on YouTube.
TRB will present the awards at its annual meeting in Washington, D.C. in January.
PAVE GIFT GUIDE
Looking for the perfect something for the AV enthusiast in your life? We've got you covered! Just in time for Black Friday, PAVE's second annual gift guide has suggestions for endless learning and holiday cheer.
Our gift guide includes a wide variety of items, including art & novelties, books, toys & games, hobby robotics… and some actual AVs!  We have something for everyone on your list, whether they are AV aficionados or loved ones just dipping their toe in the AV space.
(and you can support PAVE while you shop if you choose Partners for Automated Vehicle Education as your Amazon charity!)
Ohio Public Sector Workshop
In May, PAVE teamed with DriveOhio and the Transportation Research Center to host a two-day virtual workshop for public sector officials in Ohio. The workshop aimed to help communities prepare for a future with autonomous vehicles, covering topics including AV 101, safety and regulation, freight and trucking, accessibility, integrating AV technology with transit, infrastructure, and first responders.
Ohio Lt. Gov Jon Husted addressed conference attendees, as well as speakers from across industry, academia, the public sector, and nonprofit organizations.
PAVE is planning to host similar activities in other localities in the new year.
Meet the Semifinalists of the Inclusive Design Challenge
The U.S. Department of Transportation's Inclusive Design Challenge offers $5 million to researchers and innovators to design and develop systems for autonomous vehicles that solve access barriers for people with physical, sensory and cognitive disabilities. After partnering with DOT on a webinar to highlight the challenge, PAVE was so inspired by the project that we followed up with each of the ten semifinalists teams.
In our interviews with the teams, we asked them what inspired their products, how the technology works, and how it would help to break down barriers.  We created videos of these interviews to help highlight the many ways that technology can help to improve transportation accessibility.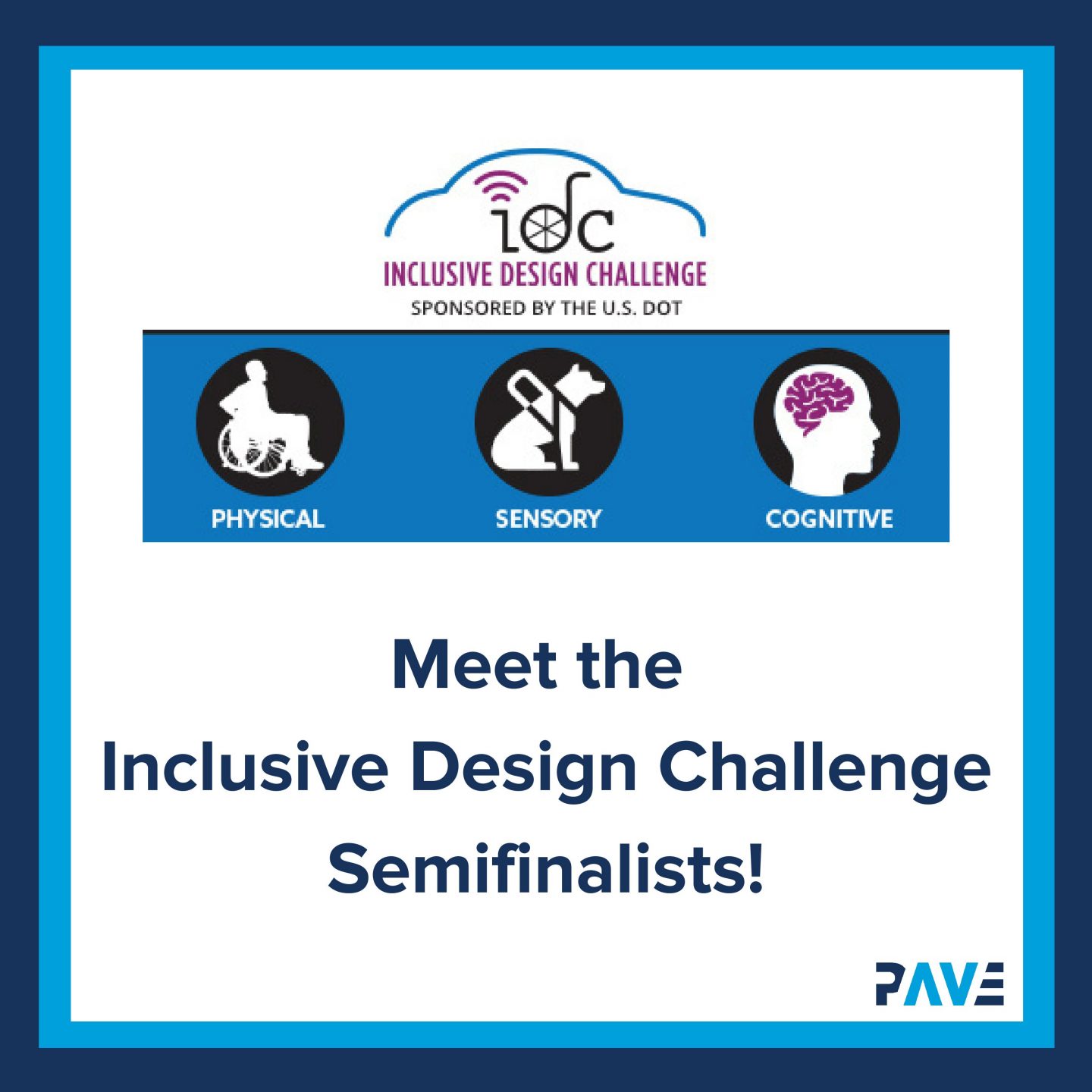 FMCSA WORKSHOP on Automation and Trucking
In September, PAVE teamed with the Federal Motor Carrier Safety Administration's Tech-Celerate Now team to host a 90-minute workshop on automation and trucking. The workshop included a discussion of how automated driving and driving assistance technologies work, how these technologies can benefit drivers, and how automation can impact a fleet's bottom line. The speakers — including truckers, academics, and industry experts — engaged in lectures, panel discussions, testimonials and Q&A sessions throughout the workshop.