From the Executive Director
Announcing the PAVE Essay Contest and Scholarship Program
AccelerateAV.org
PAVE Speakers Bureau
#PAVEpanels
The PAVEcast
PAVE, JD Power and MIT Release Annual Public Survey Results
PAVE Annual Meeting in Washington, DC
PAVE on the Road
From the Executive Director
Greetings from PAVE! 
We hope you're having a wonderful fall! We have had a busy few months, including a productive annual meeting with PAVE members in Washington, DC. We were excited to host our annual meeting in person for the first time since 2019!
We have been excited to get back on the road, and we have also launched some great new initiatives, including our first annual PAVE Essay Contest and our new PAVE Speakers Bureau.
We wanted to share some of the highlights of the past several months and provide a glimpse of events on the horizon. We'd love to hear from you!  Drop us a line and let us know how we can work together to educate the public on our autonomous future.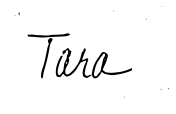 Announcing the PAVE Essay Contest and Scholarship Program!
On Nov. 1, we launched the first annual PAVE Esssay Contest and Scholarship Program, which encourages high school juniors and seniors to imagine the future with autonomous vehicles and write about what that could mean for their communities.
The three geographically-diverse contest locations for the 2022-2023 contest are Metropolitan Washington, D.C., Albuquerque, New Mexico, and  Athens and Vinton Counties in Southeast Ohio.
Thanks to our generous contest sponsors who are providing scholarship funding for the winning essays and assisting with contest planning: Torc, STEER Tech, Transportation Research Center, Inc., and DriveOhio.
If you know high school juniors and seniors in these communties, please encourage them to apply for this great opporutnity!
PAVE was honored that the nine states making up the AV Pooled Fund selected us to assist in building an online forum to ease collaboration between the public and private sectors.
The forum — AccelerateAV.org — will launch in spring 2023.The forum will provide a venue for public sector and private sector AV stakeholders to collaborate on projects and initiatives, share ideas and best practices, and network with other stakeholders in the AV ecosystem.
Click the button below to sign up for updates on the launch of AccelerateAV.org!
PAVE Speakers Bureau
PAVE members represent the foremost experts of the AV ecosystem — and we want you to hear from them!
After many calls from event organizers asking "who is the best person to speak about…?" we decided to launch the PAVE Speaker Bureau, where event planners can request PAVE members to speak on any AV-related topic.
The speakers bureau is now live on the PAVE website!  Check out our amazing speakers and let us know how we can help support your upcoming events!
#PAVEpanels
We launched series of virtual panels in 2020… and we can't believe we are hitting episode #100 this month!
The panels have provided the opportunity to speak to experts across the AV ecosystem about innumerable interesting topics. And we're thrilled that  more than 25,000 viewers have watched the panels, and that the series won a national award for the series from the Transportation Research Board this year. 
Tune in for episode #100 on Wednesday, November 9, which is a fireside chat with Waabi CEO Raquel Urtasun.  And stay tuned for our December panel, previewing PAVE's 3rd annual gift guide for AV enthusiasts!
We are planning our 2023 lineup!  Let us know if you have suggestions!
The PAVEcast!
We launched the PAVEcast — PAVE's podcast — in January 2022, and it is currently in the top 10% of Apple podcasts!
We have posted 40 episodes and are planning out our 2023 schedule. Do you have a suggestion for a subject you think we should consider or a guest you'd like to hear from?  Drop us a line!
PAVE, JD Power and MIT Release Annual Public Survey Results 
For the past two years, PAVE has partnered with JD Power and MIT to conduct a consumer survey to measure public readiness for automated vehicles.
The survey studies consumers' knowledge of AV technology and terminology, their comfort with levels and modes of automation, and their sources of learning new information. For PAVE, the results are helpful both to measure changes in public knowledge of AVs and, moreover, to inform our messaging:  where are the gaps in consumer knowledge, and what sources do consumers go to learn more about the technology?
Click below to read more about the 2022 Mobility Confidence Index survey.
PAVE Annual Meeting in Washington D.C.
We were excited to see our wonderful PAVE members in person for the 2022 PAVE Annual Meeting in October!
We looked back on our growth over the past year and got great input to help plan our 2023 activities.
Members enjoyed a presentation and engaging discussion with our keynote speaker, Bryan Reimer, Ph.D., with MIT's AgeLab.
We'd love to have your organization join us at our next annual meeting!
PAVE on the Road
After two long years of virtual events, we have been thrilled to be back on the road talking about all things AV!
Our executive director, Tara Andringa, was thrilled to join Pennsylvania Secretary of Transportation Yassmin Gramian for a fireside chat to open the #PAAVSummit, and we've enjoyed seeing old friends and meeting new ones at AV events around the world!
Some of our fall events have included:
SEPT 19 – GHSA Annual Meeting, Louisville, KY (PAVE panelist)
OCT 4– PAVE Annual Meeting, Washington DC
OCT 12 – First PAVE Europe Board Meeting, Brussels
OCT 18 – Reuters Automotive USA Conference, Detroit, MI (PAVE moderator)
OCT 20 – International Road Federation training session (PAVE presenter)
OCT 25 – Pennsylvania AV Summit (PAVE keynote)
We are looking forward to the Florida AV Summit in December and CES in Vegas in January!  Will you be there?  Let us know!