From the Executive Director
Online Forum for AV Collaboration
PAVE Canada
PAVE Europe
Virtual Panels
The PAVEcast
Introducing the PAVE Essay Contest
From the Executive Director
Greetings from PAVE! 
We hope this finds you well!  We have had a busy first half of the year, so we wanted to send a quick update about some of our recent activities and share some of our plans for the next few months.
In 2022, we have broadened our presence outside of the U.S., we have built exciting new partnerships, and we have continued our award-winning virtual panels — which have attracted over 25,000 viewers to date. We look forward to more adventures ahead!
Best wishes for a fantastic summer 2022! We hope to see you on the road.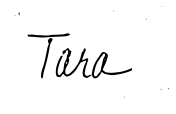 Online Forum for AV Collaboration
PAVE was selected to lead a contract by the AV Pooled Fund (Connecticut, Maryland, Michigan, Minnesota, Ohio, Pennsylvania, Texas, and Virginia DOTs) for the creation of an online forum where public and private sector entities can exchange information and collaborate on AV-related initiatives. 

We are excited for this project, which will allow us to further our efforts to unite AV stakeholders in collaborative efforts. What collaborative capabilities would you find useful in an online AV forum?
PAVE Canada

Following the launch, PAVE Canada teamed with J.D. Power of Canada and MIT's Advanced Vehicle Technology Consortium to conduct a survey of the Canadian public's views of automated vehicle technology. Stay tuned: we will be conducting a similar survey in the U.S. later this year, and we will see how the results differ.

This summer, we will run a pubic education campaign in Canada to address gaps in knowledge identified in the survey. Follow us on social media @pavecampaign to catch the campaign!
PAVE Europe

PAVE Europe's six founding members — Mobileye, EasyMile, TÜV Rheinland, Achmea, Swiss Re, and Waymo — are helping to build an AV public education campaign that addresses the unique transportation challenges of the EU. The group is designing an ambitious agenda of public engagements and will announce additional members later this year. 
Virtual Panels
We have continued our nearly-weekly series of virtual panels each Wednesday: since 2020, we have held 90 panels, gotten over 25,000 viewers, and we won a national award from the Transportation
 Research Board that honors successful communications
campaigns that speak to the public about new and emerging technologies in transportation.

We are planning our fall 2022 lineup.  Let us know if you have an AV-realted topic to suggest!
The PAVEcast!
Earlier this year, we launched the PAVEcast, a podcast exploring the AV ecosystem. Each week, we share the audio from our weekly panel for those who missed it, and we include other interviews with AV leaders. 
Introducing the PAVE Essay Contest
This fall, PAVE will hold its first annual essay contest, which will challenge high school students to imagine an AV future. The winning students will receive college scholarship funding.
We will hold several local contests, and each contest will be sponsored by a team of companies, organizations, school districts, other public sector entities, etc. If you're interested in sponsoring a contest, drop us a line!
Early this fall, we will send around details for entering the contests. Stay tuned!